The Very Best Lemon Blueberry Bundt Cake
This cake screams summer. When this lemon blueberry Bundt cake makes it first appearance on my table, it is safe to say that warmer weather is here to stay. I have been making this blueberry lemon cake from Cooking Light magazine for at least 20 years and have never found a better recipe than this one. It always makes its debut at one of our spring and summer family celebrations.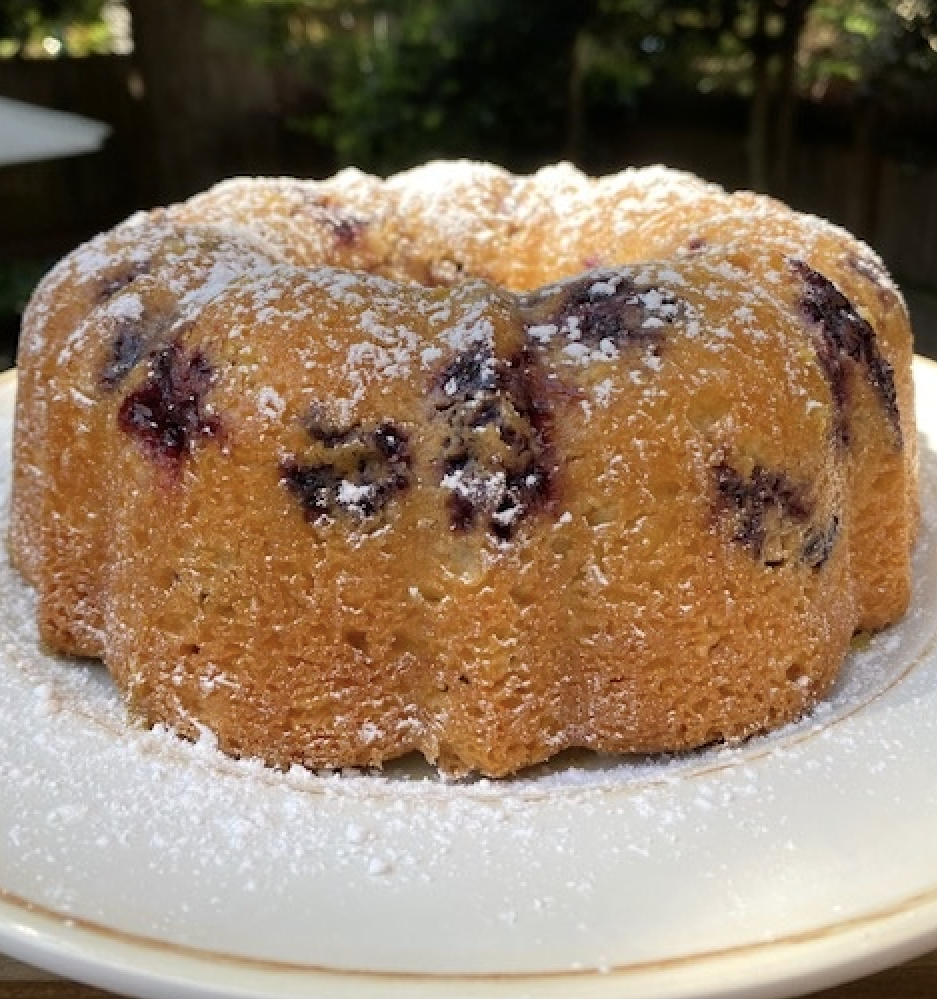 Lemons and blueberries have perfect chemistry; the tartness of lemons and the sweetness of blueberries, complement each other beautifully. Then comes the lemon yogurt, making a huge difference, both in terms of the cake's moistness and flavour. It delivers a huge punch of lemon. You can make this cake in a loaf, tube, or a Bundt pan. If you make it in a loaf pan, you can use two. As well, the glaze in this recipe is not like a traditional glaze where it sits on top of the cake. This one melts right into the cake, which is exactly the way I like it. Enjoy!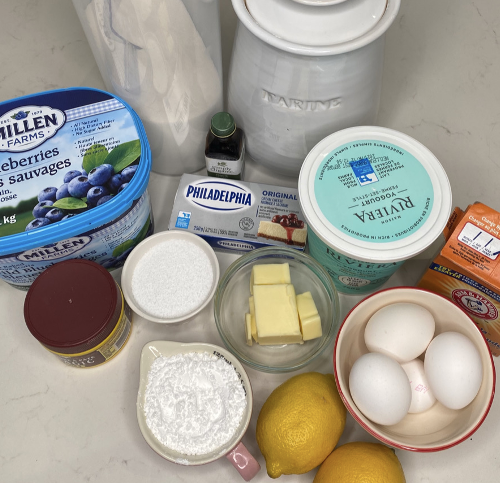 Blueberry Pound Cake with Lemon Glaze
Ingredients:
2 cups granulated sugar
⅓ cup cup unsalted butter, softened
4 oz cream cheese, softened
3 large whole eggs
1 large egg, white only
2 tsp vanilla
3 cups flour
2 cups fresh blueberries
1 tsp baking powder
½ tsp baking soda
½ tsp salt
8 oz lemon flavoured yogurt
½ cup sifted powdered sugar
4 tsp lemon juice
1 tsp lemon zest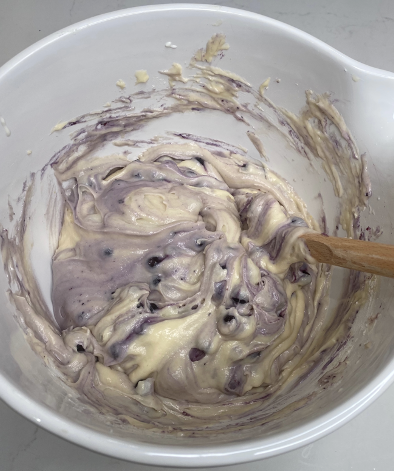 Instructions:
Preheat the oven to 350 degrees and choose a 10-inch tube pan. Butter the pan thoroughly or spray it with ample cooking spray.
Beat the granulated sugar, butter, and the cream cheese on medium speed until it is light and fluffy. Into a small bowl, crack the 3 whole eggs and also add to that one separated egg white. Once the butter mixture is thoroughly creamed, add the eggs slowly and allow each added egg to incorporate completely before adding the next one. Add the vanilla.
In another small bowl, combine the flour, baking powder, baking soda and salt.
Alternately, add the yogurt and the flour mixture to the batter, first a little yogurt, then flour, then yogurt then flour. It is important to end with the flour. Fold in the blueberries.
Pour the batter into the tube pan. Tap it on the counter once to remove air pockets. Bake for 1 hour and 15 minutes or until a toothpick inserted into the middle of the cake comes out clean (or crumby, but not wet).
Allow the cake to cool for ten minutes and then turn the cake out onto a serving plate. If the cake is stubborn, carefully run a sharp knife around the edges and try again. Allow to cool 20 minutes longer..
Mix together the confectioners' sugar, the lemon juice and the lemon zest until smooth. Drizzle it over the cake.
Kitchen Note: If using frozen blueberries, do not thaw them and make sure to coat them in flour before adding them to the batter.