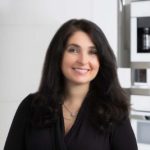 Partner Program Overview
Whether you are a designer, architect, builder or renovator, we are committed to providing you and your clients with Caplan's exceptional service before, during and after an appliance purchase. Book an appointment with Jeannine Rothblott, Trade Marketing Specialist to learn more about our program and how you take advantage of all our Trade Partner exclusives.
Caplan's Masterclass Series
A curated series of year-round events customized for design professionals. Caplan's Masterclass Series, demonstrates our commitment to invest in and support our trade partners. We strive to inspire and educate event attendees, providing them with the tools and knowledge necessary to grow their business.

"My entire business is only possible with partners like Caplan's.  Abdul makes us shine and gives me the confidence to recommend my clients unequivocally to Caplan's. Being a business owner, as you know these  relationships albeit rare, allow me to sleep at night."
Caplan's Industry Partners