Browse Fisher & Paykel Appliances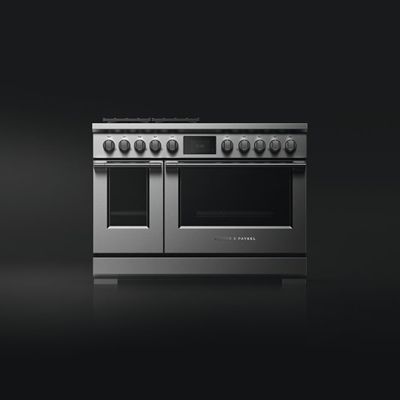 Fisher & Paykel Cooking
Explore our complete suite of ranges, wall ovens, cooktops and companion pieces. Fisher & Paykel cooking appliances offer something for every cooking preference, from induction to gas, steam or convection.
Fisher & Paykel Refrigeration
Decades of innovation and a human-centred design approach have culminated in refrigeration that is flexible in its function, and precise in its delivery of temperature to suit every type of food or beverage. Create a refrigeration combination that exudes luxury and provides complete precision and control.
Achieve Kitchen Perfection with Fisher & Paykel.
Combine beautiful design and exceptional performance with a selection of appliances and styles that fit your unique lifestyle.
Transform your kitchen space with built-in appliances that can blend seamlessly behind cabinetry and feature minimal gaps.
Select from a variety of integrated and modular appliances that will complement your individual sense of style, provide exceptional results and are beautiful to use.