Chicken soup has always been a staple in my house. My mother taught me to make it when I was a kid and I have been making it ever since. My family loves it too. I have 5 granddaughters and 2 grandsons and each one of them love it as much as the next. Chicken soup is synonymous with comfort and home and over the years has almost become a bit of a meditation for me. I can almost make it in my sleep, and is just one of those things, once you start making it, you can't stop.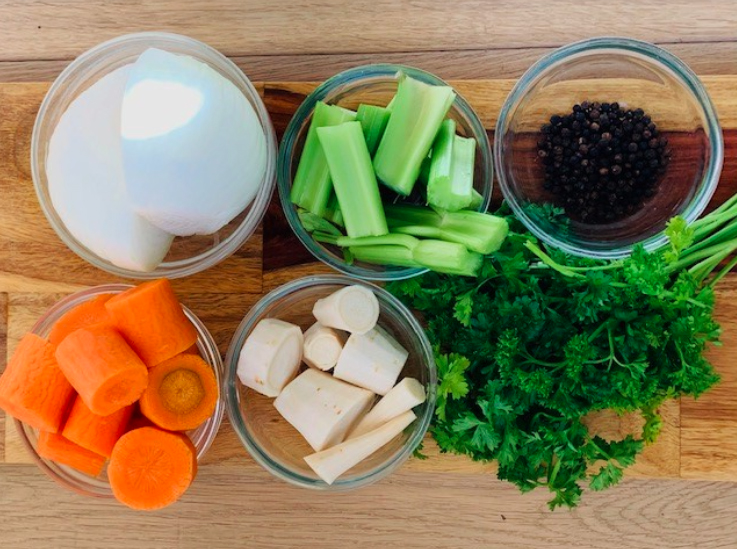 The week is really not complete without a pot of it simmering on my stove for hours heralding the weekend. In 'normal times', I make chicken soup every Friday night for dinner as our family tries to get together most Friday nights. Having a family Friday night dinner was extremely important to me when my kids were growing up, as it still is now. I would come home from the store on Thursday nights and would set to work on my chicken soup and the rest of the fixings for dinner into the wee hours of the night.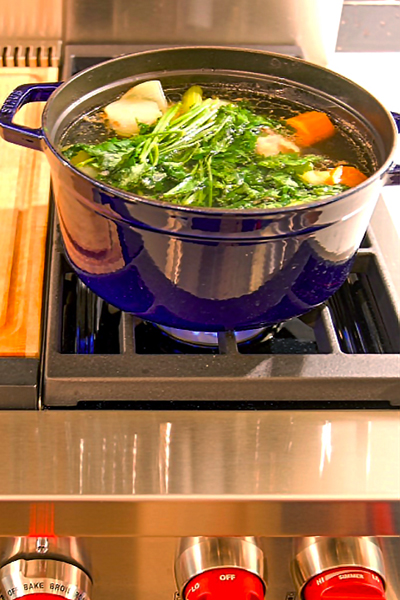 Sadly, gathering around the table for Friday night dinner is impossible right now so I have decided to bring Friday night dinner to my kids. Friday mornings are now about packing up chicken soup for my kids' houses. I use a wide mouth mason jar and portion out the soup to take to their houses. After they finish the soup, they bring back the containers and we start the process all over again. While I can't make them dinner at my house right now, I can make sure that I help nourish their soul with chicken soup goodness.
With chicken soup, I like to be very generous with fresh carrots at the end. The carrots add a sweet flavour. In this recipe, I only use parsley, but you can also add dill. Dill is also a great flavour complement in chicken soup. And depending on what I feel like, I will add matzah balls or noodles to the soup as well. You can't go wrong with this recipe. I promise.
Fran's Chicken Soup Recipe
SERVES 10
The Ingredients:
3 to 4 lb chalet chicken cut in eights, skinned 
6 to 8 large carrots, peeled and sliced 
3 medium parsnips, sliced 
1 stalk celery, cut in half 
1 small white onion, cut in half 
1 handful curly parsley  
1 tablespoon salt 
1 tablespoon Osem Chicken Flavour Soup and Seasoning Mix
Method:
Cover the chicken with cold water

 in a large stockpot

 and bring to a 

boil

. S

kim




off any foam that forms.

 

A

dd vegetables and seasonings

 and 

reduce to a 

simmer

, partially covered,

 for 3 to 4 hours.

 

Skim soup often

 while it simmers. 

 

 

Taste the soup and a

d

just seasoning

.

 

When soup is done

, let it cool,

 discard 

the 

chicken and 

vegetables and add fresh vegetables if desired.

 
Kitchen Note: You can use the boiled chicken to make chicken salad or shred the chicken and put it back in the soup