COOKING WITH KALAMAZOO
Now is the time to try something new. Kalamazoo's wood-fired Gaucho Grill brings more flavours and more possibilities to your grilling experience.
Hybrid Fire Grill
The Kalamazoo Hybrid Fire Grill is the ultimate grill in every way.  Cook with any combination of gas, wood, and charcoal. The Hybrid Fire is impressively versatile, with a temperature range that lets you sear quickly, or cook low and slow. Each grill is hand-welded and hand-finished to Kalamazoo's exacting standards and is built to last a lifetime.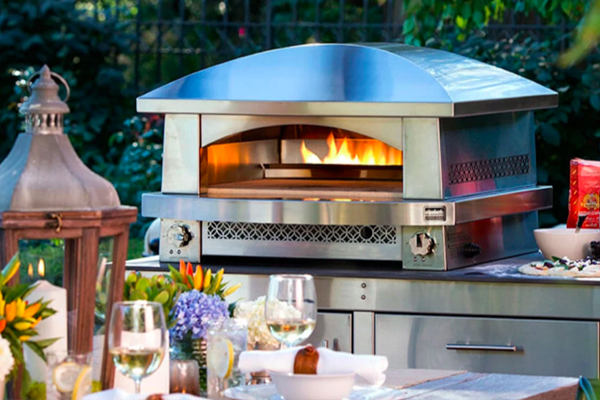 Artisan Fire Pizza Oven
Fire above, fire below. You're in complete control with a Kalamazoo pizza oven. Explore everything you need to start a pizza night tradition in your own backyard.
Outdoor Kitchens Designed to Inspire!
Browse the gallery of Kalamazoo Outdoor Gourmet installations and learn more about the world-class designers who helped create these spaces.