Passover is one of my favourite Jewish holidays. I can't say though that it is necessarily famous for its desserts. A good Passover dessert that can trick you into thinking you are eating a regular one, is hard to come by, so when you find one, you hold onto it. I found this recipe by Marcy Goldman over twenty years ago, have adapted it over the years, and have never looked back. This is my faithful go-to chocolate chip cookie recipe that my whole family waits for every year.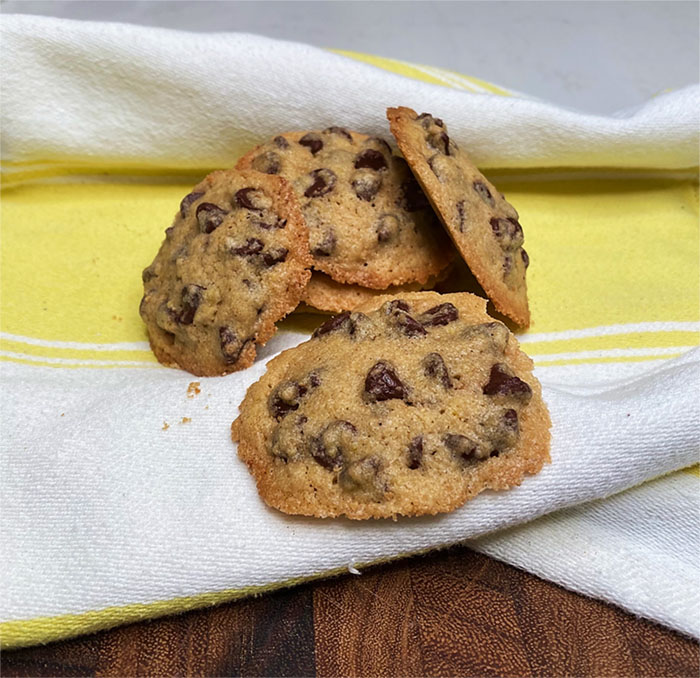 It is a thin but chewy cookie, and a little delicate, so make sure to allow them to cool for a bit on the cookie sheet before taking them off.  I always bump up the chocolate chips because you can never really have enough chocolate, can you?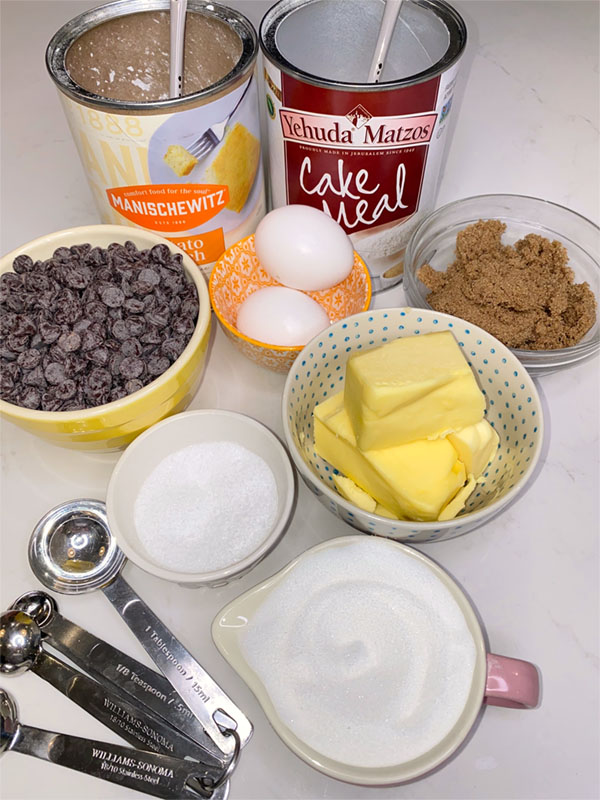 Crisp & Chewy Chocolate Chip Cookies
Ingredients:
1 1/3 cups brown sugar
½ cup granulated sugar
1 tbsp Passover vanilla sugar (optional)
¾ cup unsalted butter or unsalted Passover margarine
2 eggs
½ tsp salt
1 cup matzah cake meal
1 cup potato starch
2 cups chocolate chips
Instructions:
In a large mixing bowl, cream the brown, granulated and vanilla sugars with the butter or margarine. Blend in the eggs. Stir in the salt, matzah cake meal, and potato starch. Fold in the cholate chips. Chill the dough for 1 hour or overnight for chewy cookies; do not chill for thin and crisp cookies.
Preheat the oven to 350 degrees. Line 2 baking sheets with parchment paper.
Scoop out generous teaspoons of dough. Place on the baking sheet, leaving room for the cookies to spread. If using cold dough, press it a little; if using fresh dough (not chilled), do not press down.
Bake for 12-15 minutes, then cool on the baking sheet for 15 minutes.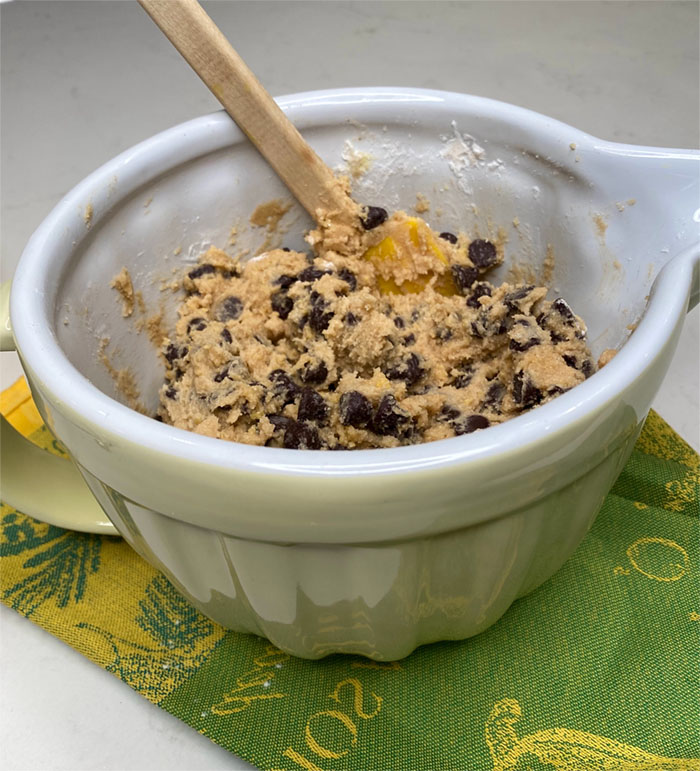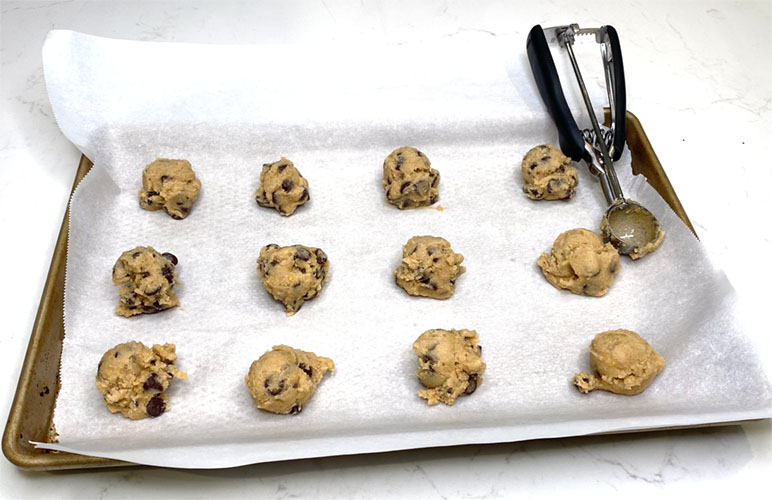 Kitchen Notes:
I often like to double this recipe because these cookies go so fast. What I like to do is bake them, freeze them on the baking sheet and then put them in a Ziploc bag. They freeze beautifully and will be ready when you need them.