These days I need comfort more than ever, and that often comes in the form of soup.
I love the versatility of vegetable soup because you can use whatever you have in your fridge. There are a few staples you should always have on hand so you can whip up a hearty soup at a moment's notice. Onions, carrots, and celery are the tried-and-true heroes, forming the base for most soups, so always have them ready to go. The rest of the vegetables you can leave up to your imagination or what is leftover in your fridge.
In this recipe, I use cannellini beans and lentils, but any kind of bean or lentil will do. This is a great recipe to freeze but if you do freeze it, don't include the potatoes. This soup feeds a lot of people, so I like to either freeze half or give the rest to my kids and grandkids.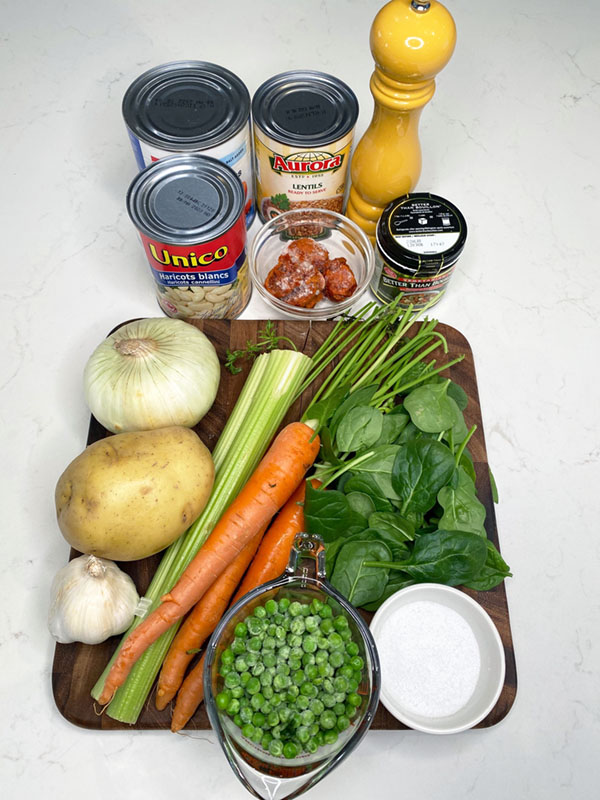 Ingredients:
2 tbsp olive oil
1 cup sweet onion, diced
2 cloves garlic, chopped fine
1 cup carrots, diced
1 cup celery, diced
1 can of whole tomatoes (796 ml), crushed
½ can (156 ml can) tomato paste
1 can cannellini beans, drained
1 can of lentils, drained
1 cup frozen peas
¾ cup fresh baby spinach
4-5 cups water
1 cup waxy potatoes, diced
1 tbsp chicken bouillon
Salt
Pepper
Fresh thyme (optional)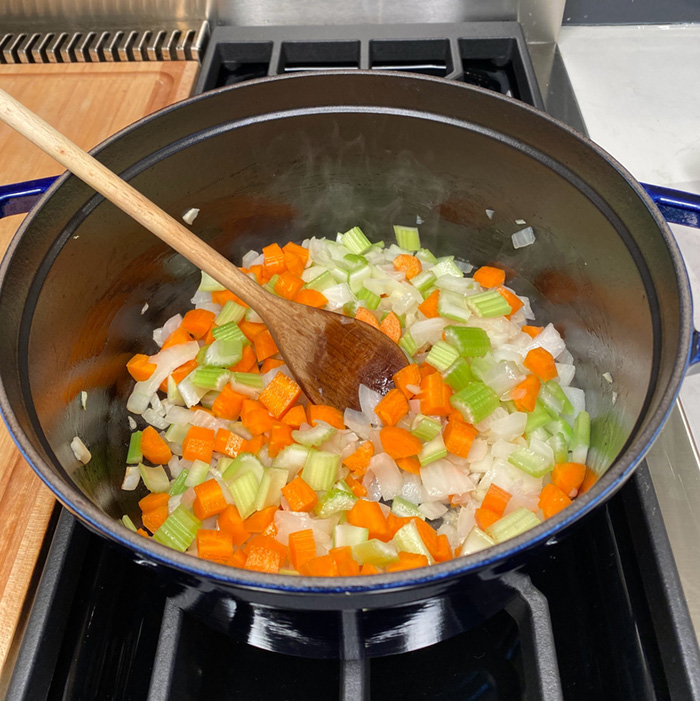 Instructions:
Sauté garlic and onion with olive oil until just softened. Add carrots, celery, and potato and sauté until soft.
Add tomatoes, tomato paste, water, beans and lentils, peas and all of the seasonings.
Bring to a boil and then let it simmer for 20 minutes. Add spinach and adjust seasonings to taste.