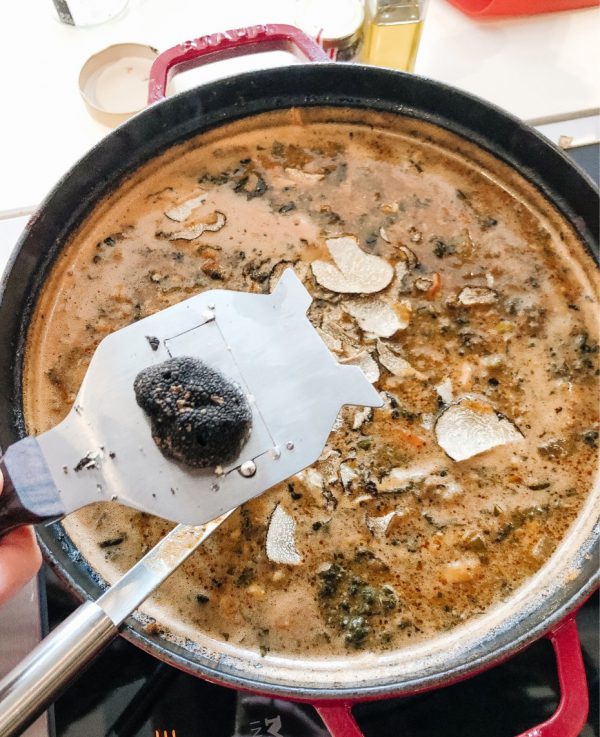 Wild Mushroom Soup Recipe:
Ingredients:
2 Celery stalks, diced
2 Carrots, peeled and diced
3 tbsp Butter
4 tbsp Olive Oil
1 kg Mixed mushrooms (cremini, portobello, shiitake, chanterelles)
2 Packages dried porcini (reconstituted in warm water)
1 small tin tomato paste
3 cup leeks (white part washed and sliced)
1 bunch tuscan kale (cleaned and thinly sliced)
Instructions:
Sauté the leeks, carrots and celery with the butter and olive oil until soft and translucent.
Add the kale, mushrooms and dried mushrooms and sauté until soft.
Add approx. 4 litres of water and the jar of tomato paste.
Let simmer until reduced.
Add salt to taste
Blend a third of the soup with an immersion blender and leave the rest chunky.
Garnish with fresh parsley, truffles, truffle salt and parmigiano.