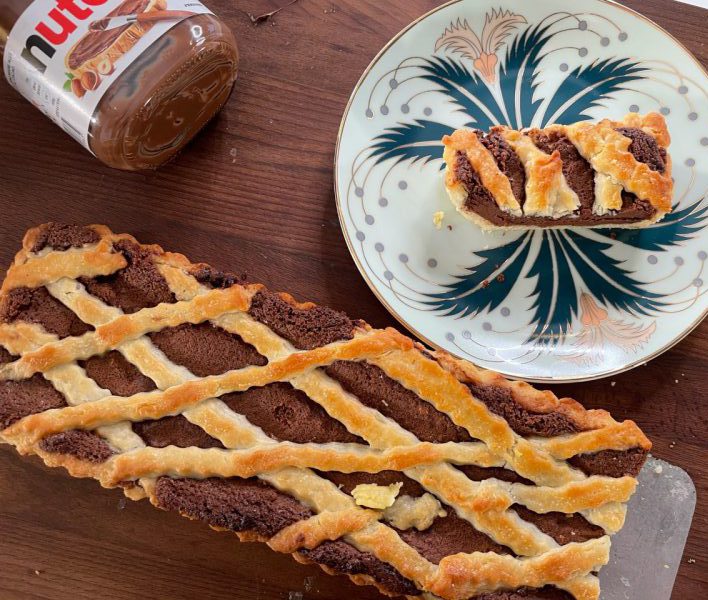 Crostata di Nutella Recipe:
Ingredients:
Pastry
110 g cold unsalted butter
215 g flour
3 egg yolks
85 g icing sugar
Filling
400 g Nutella
90 g cocoa butter (or unsalted butter)
Whipping cream to brush pastry
Instructions:
In a food processor combine all ingredients to form a ball of pastry.
Chill dough for at least an hour.
Make the filling by combining softened butter with Nutella.
Roll out dough and form into a 9-inch tart pan. Poke holes into the bottom with a fork.
Spread Nutella filling and finish with lattice on top. Brush the lattice with whipping cream.
Bake at 325 convection bake for 30-35 minutes.